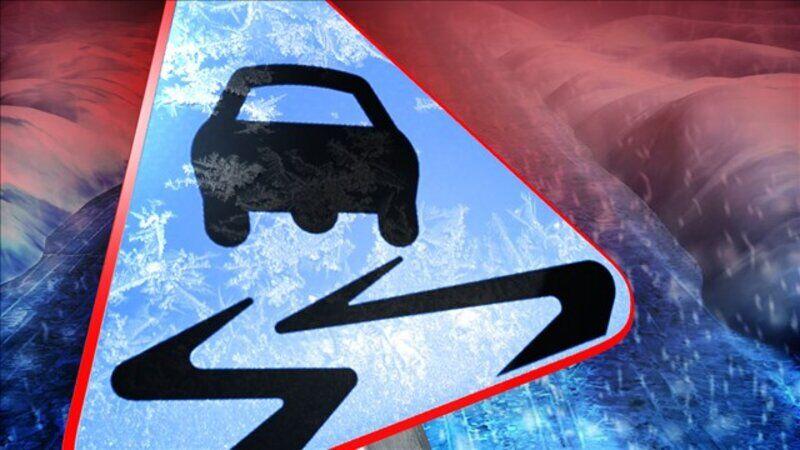 STORM SUMMARY
A unusually cold and strong winter storm will impact the region Sunday night through Monday and even continue into Tuesday. Widespread moderate to heavy rain and snow will work in through the overnight hours into Monday morning. Heavy, wet snow in our higher elevations, along with strong winds that'll develop overnight into Monday will help to lower visibility. Travel above 2,500′ will likely be quite difficult due to these conditions. Some of the worst travel conditions will be through the Cascades where significant snowfall is expected through Monday, upwards of 2 feet of snow is possible!
The combination of heavy, wet snow and strong winds will increase the potential for downed trees and some spotty power outages. We'll see precipitation transition to widely scattered showers, but rain and snow will be heavy with these showers. Isolated thunderstorms will be possible too along and west of the Cascades. 
Snow levels will lower on Monday morning to bring snow to lower passes. It's possible later in the day, but especially, into Monday evening and night that snow will reach westside valleys floors in Southern Oregon. Any snow on the valley floors will be light accumulations, mainly on grassy surfaces.
WEATHER ALERTS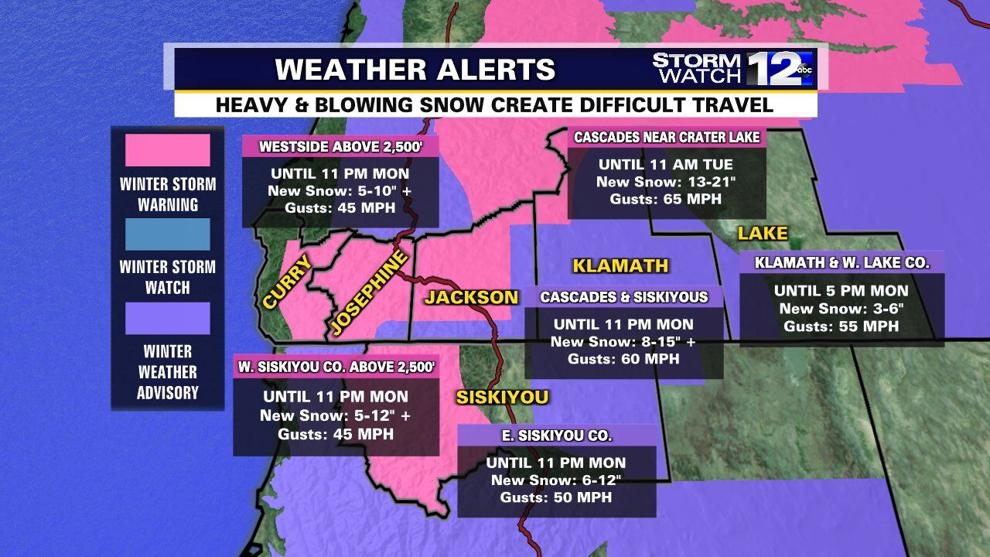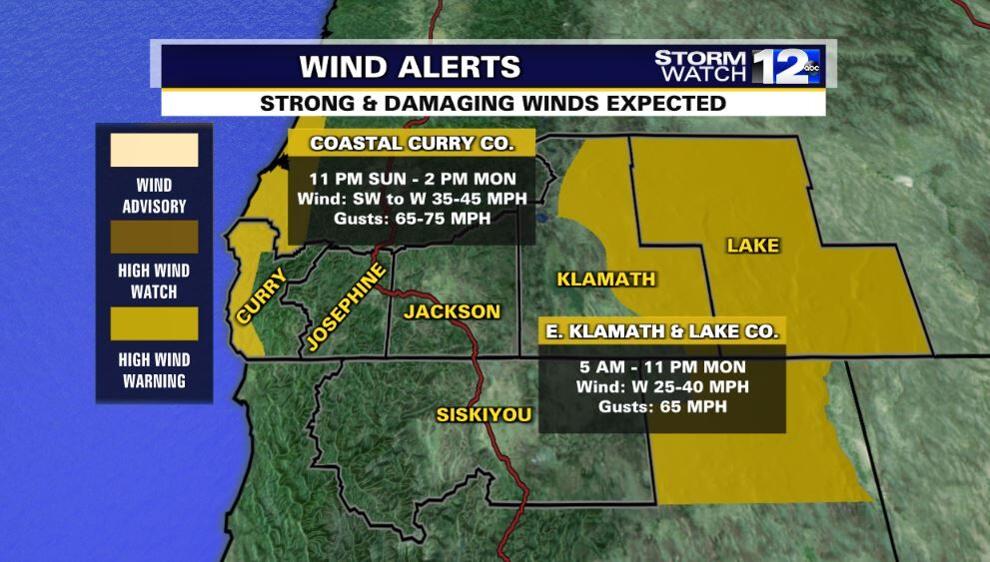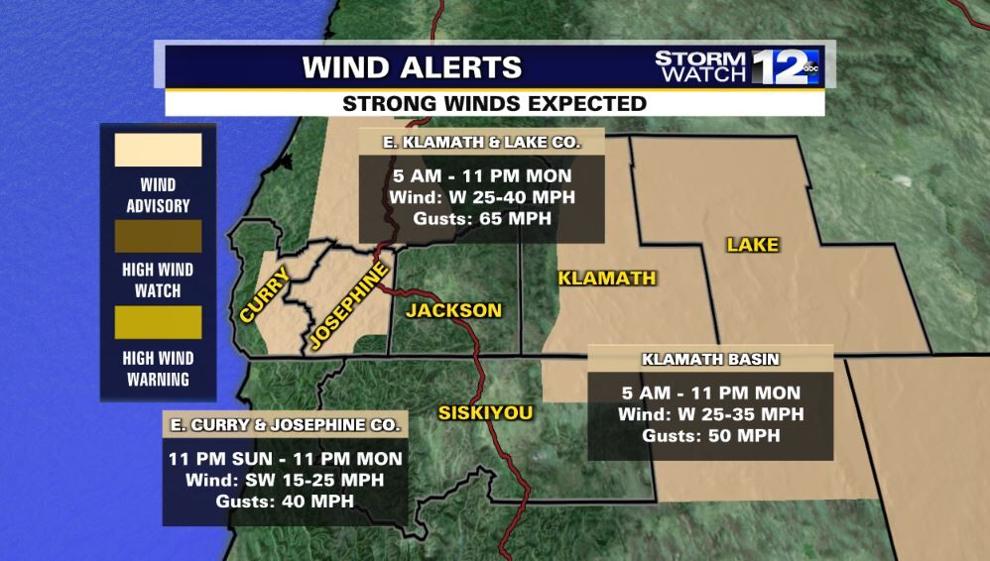 Several WINTER STORM WARNINGS and WINTER WEATHER ADVISORIES have been issued for our region, mainly above 2,500′. This storm is also expected to produce strong winds out of the west and southwest. Several WIND ADVISORIES and HIGH WIND WARNINGS have been issued too. For more details on these winter weather and wind alerts, click the link below.
Winter Weather & Wind Alerts
TRAVEL INFORMATION
Here's links to check road conditions and traffic cameras in Oregon and California.
SNOW & RAIN AMOUNTS
The highest snow amounts from Sunday evening through Monday evening will be along the Cascades where up to 2 feet of snow is expected, including for our Cascade passes and Crater Lake. Accumulating snow will also impact travel over the Siskiyous with the Siskiyou Summit seeing 6-12″ of snow. Lower I-5 passes will see upwards of 3-6″ of snow. The Klamath Basin will see 3-6″ of snow with higher totals for higher eastside passes and up towards Chemult along Highway 97. Gusty west winds will complicate travel and lead to blowing snow and very low visibility. In Siskiyou County, the Shasta Valley and Mt. Shasta City area will see between 1-3″ of snow with several inches being picked up in the Grass Lake area along Highway 97. Significant snow amounts are expected in western Siskiyou County above 2,500′. Valley floors in Southern Oregon, including the Rogue Valley will be light and mainly on grassy surfaces. Snow totals should mainly be 1″ or less. 
We'll keep you posted on future newscasts for updates on snow amounts. This storm system will bring beneficial rainfall and precipitation amounts to our entire region. The coast, coastal mountains and the Cascades will see upwards of 1-2″ or more of precipitation. Westside valleys in Jackson and Josephine Counties will see 1/2″ to 1″. Most areas in central and eastern Siskiyou County and areas east of the Cascades will see between 1/4″ to 1/2″ or so of precipitation. However, more wet weather is expected in the coming days.
You can track the rain and snow with this storm system using our interactive radar. Click the link below to check out the radar.
StormWatch 12 Interactive Radar
WATCHING OUT FOR YOU
Be sure to tune into our future newscasts and follow the StormWatch 12 weather team on social media and head over to the NewsWatch 12 Facebook page for updates on this winter storm and more unsettled weather in the forecast this week.